K7 is the soundtrack for Need For Madness 2. It appears in the eighth stage,
Maximum Overfly.
Development.
Edit
It was downloaded from ModArchive.com and remixed by Omar Waly. In the downloadable version, it is available for viewing, though the files are in .MOD format.
Lyrics and Emotion
Edit
Surprisingly, there are no lyrics for this stage. The stage's emotion, however, gives a feeling of a "Red Alert", which makes the player to maneuver with caution, as EL KING is supposedly on the hunt.
Near the end of the stage the music can start rushing the player to the finish, due to the majority of fast beats within the song.
Soundtrack
Edit
A soundtrack of the song can be found here: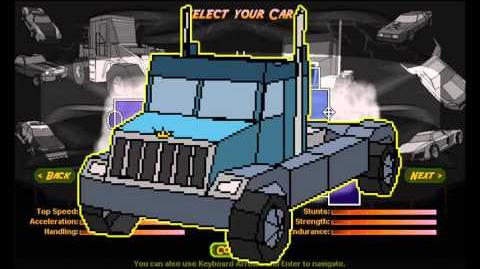 This is the second longest soundtrack of the NFM Saga, with Adrenochrome being first.
The soundtrack is called "K7" in reference to the second highest mountain in the world, "K2"

This is possibly due the stage's layout, with very large amount of Giant Ramps and will take the player to such "K2" heights.