The Stretch

The 1-lap marathon

Appears in

Boss Car

High Rider (Unlocked on completion)

Number of Laps

1

Main feature

Soundtrack

Number of Checkpoints

7

Recommended Strategy

Race

AI Behavior

Race

Preceded by

Followed by
The first 1-lap stage of Need For Madness 2, and is the second most fast-paced, with The Gun Run being the fastest. There are literally no turns (set ID No's 14, 17 & 19) in this stage.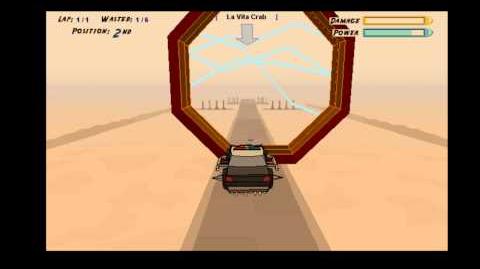 Since it is long and consists of one lap, the most obvious way to go would probably be to race. This completely nullifies wasting, as there are several jumps and there is only one lap. At this point of the game, the most optimal choice for a car would be
Formula 7
given the fact one can constantly keep their power up throughout the race. Just note the fact at the start of the race one can boost forward in the start with a collision glitch with the car straight ahead of you. Also note on the second paved jump, after the especially long
low wide ramp
, one should rollspin to the right or end up crashing into a wall, and on the last
large sand ramp
, one should swerve to the side as the finish line is directly behind it because if you get on you would pass the last checkpoint and maybe someone would win so its best to go around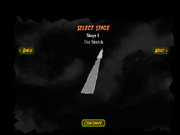 .
Catching UpEdit
This is useful if you are racing and are a few places behind. The only fast techniques (aside from using fast cars) are using the Aerial Boost in conjuction with the Forward Loop.
There is literally no Wasting Strategy for this stage, thus it is completely impossible to waste on this stage because of it being a 1-lap straight line race.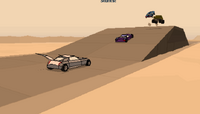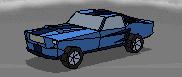 This track is the longest in width.
The Stretch is the only stage in both Need For Madness games without a single turn. (It does, however, have slanted track parts)
Racing is obviously recommended.
The boss car for this stage is High Rider